Willow Sculptures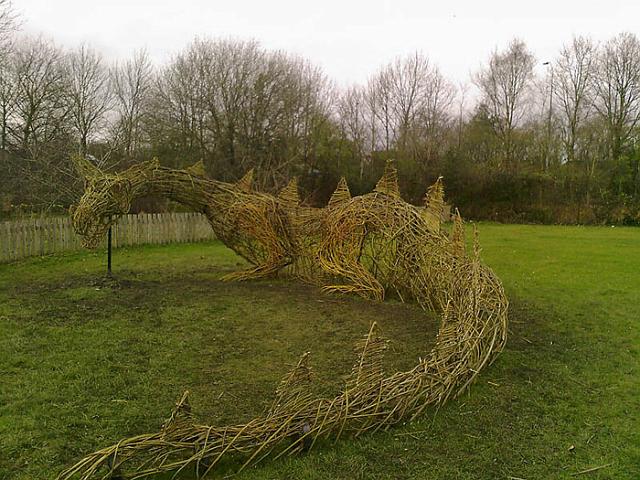 Willow figures built on to welded steel armature that is concreted into the ground. The steel armature provides a rigid, permanent internal structure able to withstand general wear and tear and the weather. Live willow can be used which will root and grow during the summer months. This new growth can be woven back into the sculpture. Live willow sculptures are best carried out during the harvesting season from November to March each year. At other times dried willow can be used as in the Middlewich Primary School horse. This is an ideal, outdoor project for schools and community groups.
Workshops available: All ages contact Russell for details
Visit The Willow Sculptures Gallery
Lanterns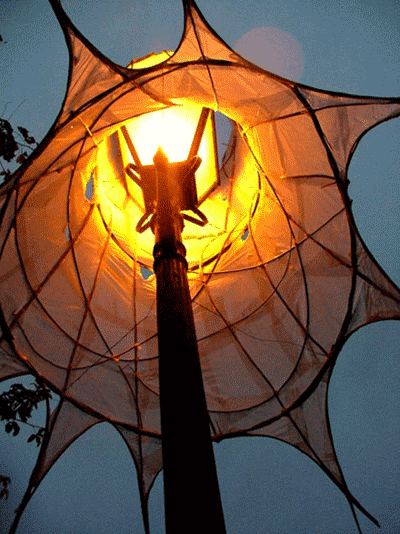 These lanterns were commissioned as part of Chester Performs  Up The Wall event 2008 and are constructed from bamboo and willow with a covering of tissue and latex rubber glue. The designs are based on a number of natural objects, insect wings, flowers, seed pods and cocoons and were built to fit over existing street lighting around the venue.
Visit The Lanterns Gallery
Wood Metal & Mixed Media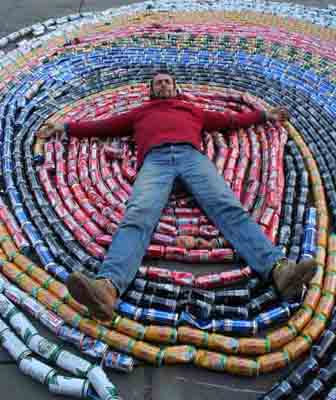 Tin can sculpture, wire fox, insects tree, totem and All Saints cross.
Visit the Mixed Media Gallery
Concrete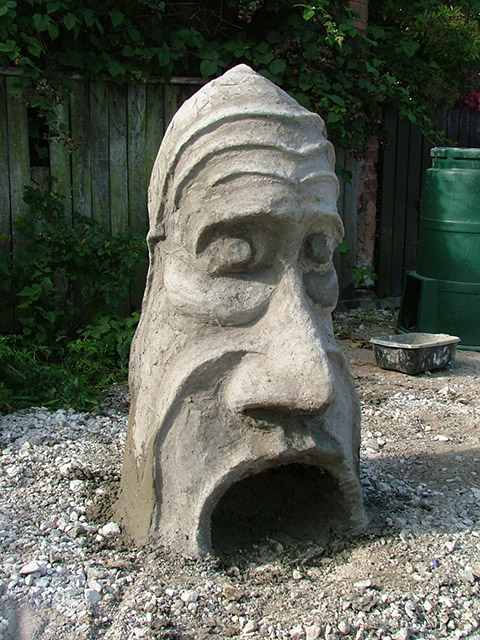 Concrete heads, Ellesmere Port Community Garden
Visit the Concrete Sculpture Gallery